13 Common Tips for Your Master Exam
Get ready for a master exam by following our preparation tips and pass it for the highest grade.
Hire ghostwriter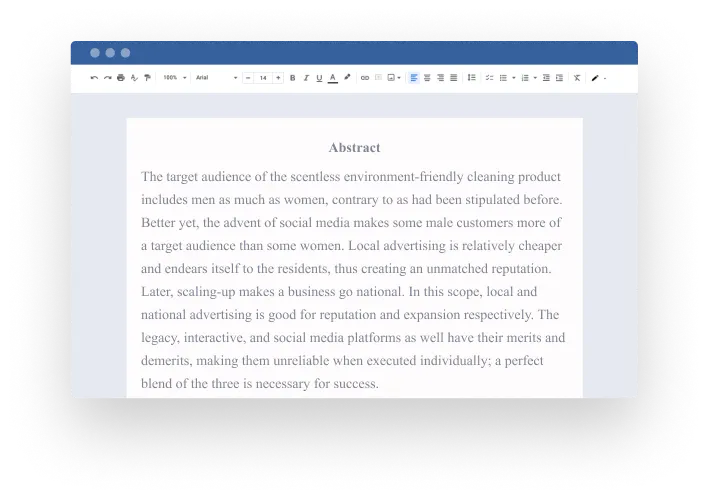 Our benefits
Use our service and take advantage of the necessary guarantees, all in one set.

Always on time
We respect the importance of deadlines in the educational process. So our customers get orders without delays.

Only original content
Our writers carry out unique research, present exclusive findings, and deliver Turnitin-friendly papers.

Secure cooperation
Your communication with the expert is 100% confidential, and the information you share with us remains secret.
Our working process
01
Fill Out the Order Form
Fill out the required fields and provide us with the essential instructions.
02
Fulfill the Payment
Pay for our service and get a confirmation letter with the Customer Area sign-in details.
03
Be Informed
About Your Order
Make remarks, cooperate with our writers, and track the order fulfillment through the Customer Area.
04
Save the Final Version
of the Text
Check your email for notification letters to access your Customer Area and save your order.
Money Back Guarantee
Proficient writers at your service
Degree-holding experts are in charge of quality. Dedicated to their subjects, aimed at your satisfaction.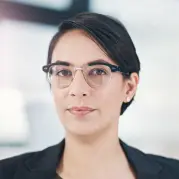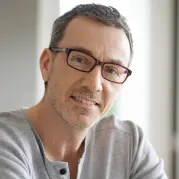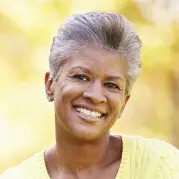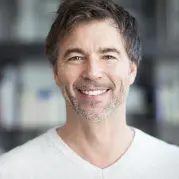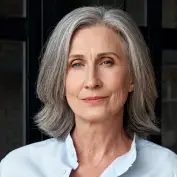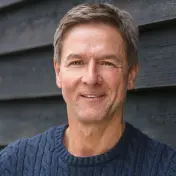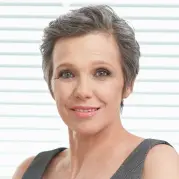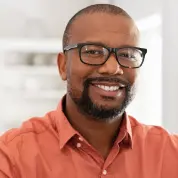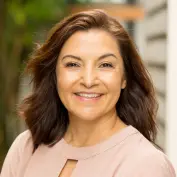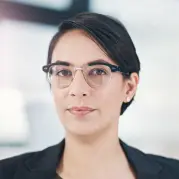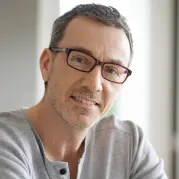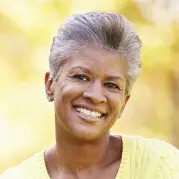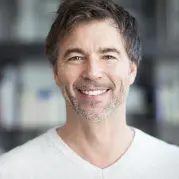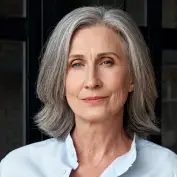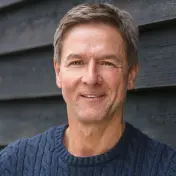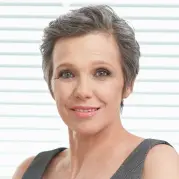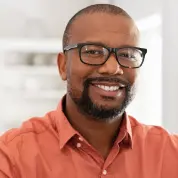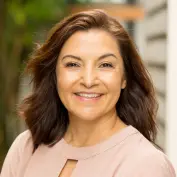 Sofie Ellis
PhD
Subject:
Computer Sciences & Information Technology
More features for your enjoyment
Benefit from our additional guarantees and get the best-ever customer experience.

On-time
delivery
Our experts are quick and punctual performers, so every order reaches the customer strictly by the deadline.

Direct chat with your ghostwriter
Each client can chat with the assigned writer directly and costlessly to monitor the task performance

Two weeks of free revisions
Ask your author to make some amendments to your text for free if you need.

Money-back guarantee
Request a refund if you're unsatisfied with the quality or have gotten the paper too late.
You probably consider yourself as a pro when it comes to doing research and analysis as well as writing and editing papers and you're not even taking up your Master's yet! However, there is no need to be complacent just yet because the Master exam is a whole new ball game. You are in the big leagues now and you will have to be ready for just about anything that is thrown at you during your doctoral degree studies especially during the exam proper.
Do you want to pass your exams with flying colors? Then take heed to what our experts are suggesting to graduate students. Here are some additional tips to pass your Master Exam:
Studying on your own sure has a lot of benefits. But if you can organize study groups, it is much better. You don't feel bored and at the same time, you can learn from friends or other students.
Take breaks. Preparing for your exam needs to be taken seriously. However, it does not mean that you have to be too tough on yourself. Our body also needs rest.
Have a look at an essay exam sample. This is very important for you to know how exams will be like. Being familiar with the structure and parts can be a great advantage for you.
By following these tips, you have higher chances to pass the exam.
Challenges Faced by Students in a Master's Exam
the Master's degree program in any discipline requires a lot of hard work. Students confront various issues to acquire this degree. The master comprehensive exams conducted by the universities are based on different formats. The students are assessed through this exam to figure out the most deserving individuals for giving good grades. Many of the subjects in the Master's program seem quite complex. Therefore, the institutions conduct this exam to find the best students for awarding the degrees. There are numerous difficulties faced by the students to deal with the comprehensive exam of Master's Program in any disciple. Have a look at some of their issues.
The lack of time becomes a major hurdle to prepare well. You need to pay more attention to given adequate time in studying the subjects as earlier as possible.
Another challenge confronted by the students is to write the appropriate answers to the questions. This happens despite preparing well for the exam. The best solution to overcome this problem is to take a deep breath and then try to focus on every word to understand the question.
Managing time to write the answer to all questions is a complex task. This can be tackled once you start solving the previous papers. The practice would help you in dealing with this task.
Never take any topic for-granted. You have to read each topic thoroughly. The more you study, the higher chances to get success in the exam.
It happens that questions included in the comprehensive exam seem out of context. This really takes the students into trouble and increase their chances of failure. Therefore, it's better to focus on understanding the topic. The points that elaborate each topic can give you success in collecting good grades.
Many of the students think that papers are not checked by paying attention to every word. They are living in dark indeed. Including the fact-based information is necessary by giving proper references and examples. You need to pay attention to it for sure. Otherwise, adding incorrect information can take you into the trouble.
Tips to Consider for Your Master Exam
There are so many things that you have to consider when taking your Master Exam. Studying on your own sure has a lot of benefits. But if you can organize study groups, it is much better. You don't feel bored and at the same time, you can learn from friends or other students.
Write your essay plans. Don't stop with just one plan. As a matter of fact, create as many as you can as you revise your previous essays to cover the necessary studies asked of you. This will help you create a well-thought-out answer to the questions given.
Be selective in your reading. Knowledge is everything but overloading your brain with information won't do you any good once you step into the examination hall. It is much better to focus your attention on the works of authorities in your niche rather than reading everything that is within your reach.
Work with your colleagues. It's a good idea to work closely with your peers at school because you can stage group studies, swap ideas, test each other, and so on.
Avoid overwhelming yourself. One of the usual mistakes grad students make is overloading their brain especially when their exam is near. Reading everything under the sun that is related to your work may arm you with knowledge but it can easily disappear once your brain shuts down due to the amount of information bombarding it.
Have a study area. Preparing for a comprehensive exam for PhD means avoiding as much distraction as possible. Find a study area where you can be completely alone with your thoughts and materials.
Write down notes. As you go through the mound of materials on your table, it would be a good idea to take down notes. Have a notebook for each subject where you can write down information that you think is useful in your exam.
Do time management. For sure you have a lot on your plate at the moment such as taking care of the house or family, work, and even attending social engagements. However, make sure that you spend some studying for your exam so you will be ready.
Roleplay. If you are taking an oral exam, ask someone to help you practice. Give them a series of questions related to your niche and have them check your answers in your paper.
Consult your supervisor. It helps a lot to consult with your supervisor on what will appear in your exam. They can give you a general idea of what the scope of the exam will be.
Talk to other students. If you know of someone who has already finished their Master exam, talk to them. They can provide you with some helpful insights on what you can expect when you take up the exam as well.
Practice. It is important that you practice your answers as often as you can whether writing them down or practicing orally.
Stay calm. It's not surprising that you will feel overwhelmed by the amount of information that you need to go through but you need to stop yourself from being stressed out. Practice meditation or just try to breathe deeply. By the way, you can also check comprehensive exam questions you may face with.
Review your notes. As the exam date nears, go over your notes to refresh your memory.
Get Past the Exam with Professional Help
There is no doubt that the Master exam will be challenging but we can help you survive this part by providing you with guidelines and tips on how to manage the preparation part, even if you study in Yale. We have doctorate holders in our team who have experienced the same thing before and are in the best position to give you advice on how to pass your PhD qualifying exam with flying colors.
To pass the exam especially for your Master's degree, you have to brace yourself for a more difficult type of exam. Your knowledge and skills will be put into test. The good thing is that we have experts who can help you. Over the years, we have successfully assisted students to pass their test with flying colors. Take a look at our essay exam sample and you will see the difference.
Our team is comprised of only the best in the industry. Skilled, experienced, and professional experts in various fields will be there to help you every step of the way.
Customized Service. We know that students have varying needs and specific requirements. Our team always works to provide customer satisfaction by delivering results based on their needs.
Affordable Pricing. With our academic services, you get to have the best services offered at affordable prices. Who says you cannot have both?
Reliable Customer Service. We know how students can get anxious especially when they know they will be having their tests. Our customer service is always ready to assist you if your inquiries or other concerns.
Don't hesitate to consult us for your Master exam and you'll get to work with our degree holders!
Make your first order and get 20% off!
The deadline is close.
Please, agree to the terms and conditions and the privacy policy